Mark Kenney Inspections Services
B
uying or selling a home is a major commitment and can often be stressful. Relax, my goal as your inspector is to guide you through the process in a way that's not
overwhelming,
but gives you all the information you need to make informed decisions. Most of the findings in any inspection will be maintenance recommendations, life expectancies and minor imperfections, but the issues that matter most typically fall into four categories:
HVAC Systems: Heating & Cooling
Electrical 
Plumbing
Roof Condition
Residential Inspections
A home inspection in Arizona is designed to be a non-invasive, visual inspection of the systems and components of your home to make sure they are functioning correctly. I follow the ASHI Standards of Practice for each Residential Inspection I perform, which includes these visible and accessible components:
Roofs, flashing, gutters and downspouts
Exteriors walls, windows and doors
Attics and crawl spaces
Electrical systems, GFCI protection, wall plugs and lighting systems
Foundation or structural issues
Heating and air conditioning systems
Landscaping, drainage and grounds
Plumbing systems
Kitchen, appliances & laundry room
Bathrooms
Interior walls, ceilings, windows and doors
Floor coverings, stairs and steps
Garages or carports
Pools and spas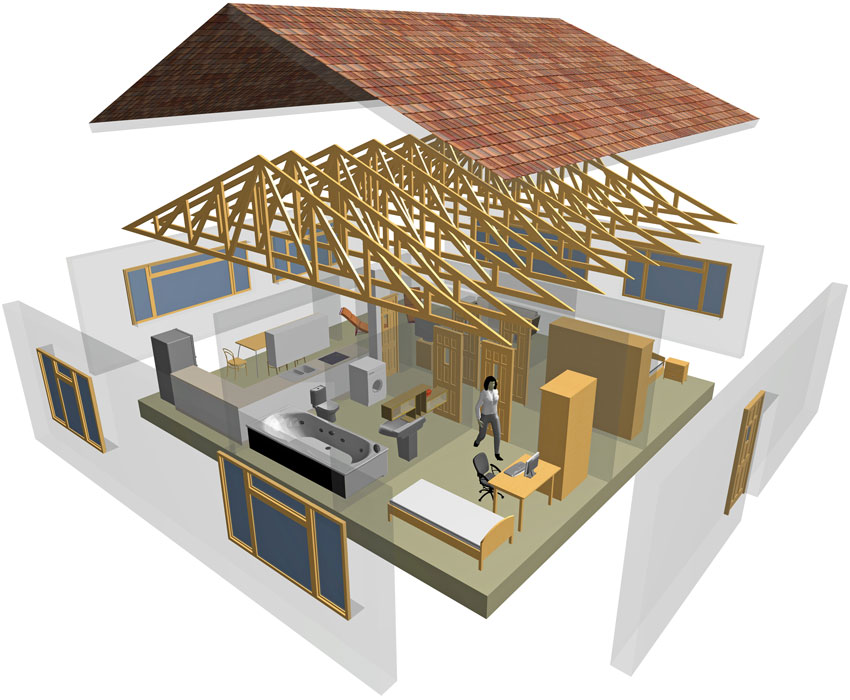 Commercial Building Inspections
A commercial building inspection is performed in accordance with InterNACHI standards to provide a comprehensive visual inspection and report of a property's condition. The types of commercial inspections available include:

Pre-Purchase Inspection
A Pre-Purchase Inspection helps determine the suitability of the property to meet the customer's needs in regards to location, available usable space and parking, any significant repairs needed and the general condition of the property.

Pre- and Post-Lease Inspections
Pre- and Post-Lease Inspections are available for landlords and tenants. For tenants, an inspection can help you determine if there are any problems with a building, such as electrical or plumbing, prior to signing a lease. When a lease is up, an inspection can help determine the condition in which you left the space. Landlords may also consider an inspection before a new tenant comes and after they vacate the space.
Additional Inspection Services

Pre-Listing Inspections
If you are selling a property, you should prepare yourself by ordering a Pre-Listing Inspection so that nothing comes as a surprise during the potential buyer's Pre-Purchase Inspection. By having a third-party inspector evaluate your home, you can gauge whether it is ready to be put on the market, or if anything needs to be addressed first, in order to encourage a smooth transaction. Other advantages of a pre-listing inspection include avoiding delay in obtaining a use and occupancy permit, having time to find a reasonably-priced contractor if needed and alerting you to immediate safety concerns before agents and visitors tour your home.

New Construction Inspections
Typically conducted prior to your final walk-through with your builder, this inspection helps make sure that any problem areas are fixed before you move in.

11-Month Warranty Inspections
Most builders provide a one-year warranty that covers certain work and materials issues. I'll conduct an inspection that looks for these issues so that the builder can fix them while they're still covered by the warranty.

Thermal Imaging
Thermal Imaging is a relatively new and useful tool to help you locate and address hidden problems in a home, such as energy loss and poorly insulated ductwork or overheating electrical wires and water leaks. Thermal imaging cameras, also known as infrared cameras, are fast becoming the industry standard for home inspections because of the advancement in technology and added value they provide. I have been certified to offer this service to my customers. 

Pool and Spa Inspections
Performed in accordance with ASHI Standards of Practice, a pool and spa inspection will examine the pool motors, valves, heaters, filters, lights and water features if any. It will entail inspecting the above ground pipes and equipment for leaks. I'll also take a look at the decking, coping seal and shell of the pool, along with ground wires, GFCI connections and safety features.

Termite Testing
Termites can be a big problem in your home, but they're also easily treated in safe, environmentally-friendly ways. I am state-certified to conduct termite inspections and only work with the most reputable pest control firms if treatments are needed. I include termite inspection discounts with all my home inspections.

Mold Testing
Mold spores are everywhere, indoors and outdoors, and they are a part of our everyday life. However, mold can negatively affect your health and can point to other problems that can be damaging to your home, particularly moisture. That's why I'm proud to be certified by the IAC2 to perform mold and air sampling for environmental testing.
Mold testing may be done by air sampling, surface sampling and carpet dust sampling. Air samples are always compared to an outdoor air sample to see if there is a difference in mold types or spore counts.
If you are suffering from health issues and suspect mold is in your home or are buying a home and need the peace of mind just knowing if the air quality is at a normal level, mold spore testing is one of the best ways to determine this.

Radon Testing
Radon gas is one of those classic bad news/good news situations. Radon gas naturally occurs in soil and high levels are abundant in our area. The bad news is that radon can cause major health problems, and studies link it to cases of lung cancer, even among non-smokers. 
While many areas do not have a radon gas problem, a test can help put your mind at ease and protect the members of your household, and that's why I offer the service and am IAC2-certified to perform it. The good news is Radon Mitigation is effective and affordable, so it is best to be aware of its presence so you can take any required steps to manage elevated levels.
All of my inspections include an electronic report that includes photo and video documentation and is easy to view on any type of computer or mobile device. The report includes a Create Request List (CRL) feature that is particularly useful in sharing information with your agent or seller.